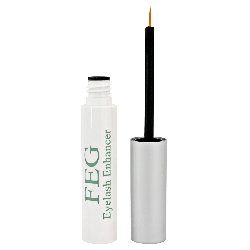 FEG Eyelash serum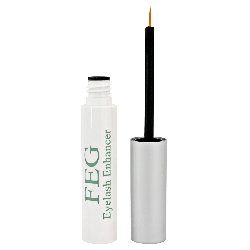 FEG eyelash serum is closed in a little plastic bottle. It is big enough to store 3 ml off the liquid which is just right amount of the cosmetic in order to conduct a five-month treatment. Due to the fact, that FEG's composition is characterized by natural ingredients, allergic sufferers are advised to consult a general practitioner before the first application of the eyelash serum. The very same components are responsible for eyelids and eye skin area care.
The dense consistency of FEG eyelash serum hinders application.
With the aid of the brush attached, one has to smudge the product several times. What is more, FEG might clump eyelashes together and leave on these white stains that dry out making morning make-up more difficult. In order to remove the unattractive stains, that are the residues of the eyelash serum, it is suggested to use either a liquid make-up remover or a cotton pad damped with warm water. In a case, the product reaches eyes, it may trigger discomfort and even cause allergic reactions.
FEG eyelash serum contains not only substances affecting eyelash growth but also natural substances. These are, among others, B12 vitamin as well as extracts from a cucumber, green tea and pumpkin seeds. Obviously, those who are allergic to any of the ingredients are not advised to benefit from the cosmetic. In fact, the presence of plant extracts may suggest that the eyelash serum holds only caring properties.
After several months of the treatment, eyelashes become healthier, moisturized, flexible, and generally prettier. On the other hand, extension or density improvement is rather doubtful. What is more, it is hard to notice any eyelash strengthening or regeneration. Unfortunately, FEG eyelash serum does not fulfil established expectations.
Because FEG eyelash serum can be bought via the Internet, one can encounter numerous counterfeits of this cosmetic. Naturally, it is advised against using such products since these can produce harmful side effects, cause irritations, allergies, as well as skin and eyes diseases.
Pluses:
Takes care of eyelashes and eyelid skin
Moisturizes and makes eyelashes flexible
Natural composition
Minuses:
Neither extends nor improves density
Manner of application
Numerous counterfeits