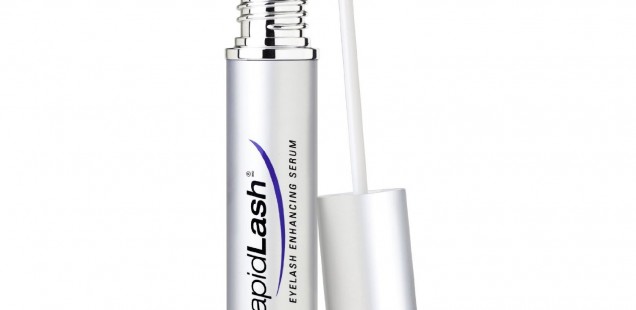 RAPIDLASH Eyelash serum
The tasks of Rapidlash eyelash serum's is to extend, improve density and nourish eyelashes. The product is closed in a silver bottle of 3 ml capacity. Worth mentioning, Rapidlash can be also used not only on eyelashes but also on eyebrows.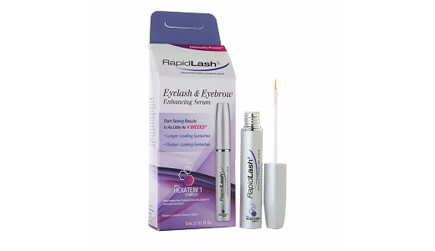 The effects of Rapidlash treatment are visible after six months of application. Generally, eyelashes become a few millimetres longer, denser, and thicker. What is more, Rapidlash provides also strengthening, moisturization and nourishment. Unfortunately, after around a month when the treatment is over the outcomes achieved tend to fade away, and to make the matters worse, reapplication of Rapidlash produces only minor effects.
It looks as if eyelashes became resistant to working of the eyelash serum's substances.
Application of Rapidlash eyelash serum has to be performed every evening. Before that, it is necessary to cleanse and dry eyelid skin from all make-up residues and water. With the aid of a brush, alike the one attached to an eyeliner, one has to draw a line along eyelash base of upper and lower eyelids'. Fortunately, Rapidlash is absorbed quickly and does not run down into eyes. If it happens that the cosmetic reaches eyeballs that it is necessary to rinse these with warm water, discontinue the treatment or, in most serious cases, consult a physician.
Rapidlash eyelash serum is placed into a little cardboard box. Inside, there are two compartments that safeguard the eyelash serum from both a mechanical damage and spilling out. The other compartment is destined for the leaflet containing all essential information about application, treatment, composition and working of the product.
Pluses:
Strengthens and nourishes eyelashes
Easy application
Pretty package
May by applied on eyebrows
A few millimetres longer eyelashes
Minuses:
The effects vanish the moment one stops applying the eyelash serum
May irritate