REVITALASH Eyelash serum
Revitalash eyelash serum is recommended for people who would like to have longer, denser and prettier eyelashes. The product is available in two versions: the first one has the capacity of 2 ml whereas the second version is bigger and contains 3,5 ml of the cosmetic. Both are packed into a little blue and silver box. Inside, there are two compartments protecting the bottle from not only mechanic damage but also from spilling the cosmetic out. The second compartment secures a leaflet containing all essential information.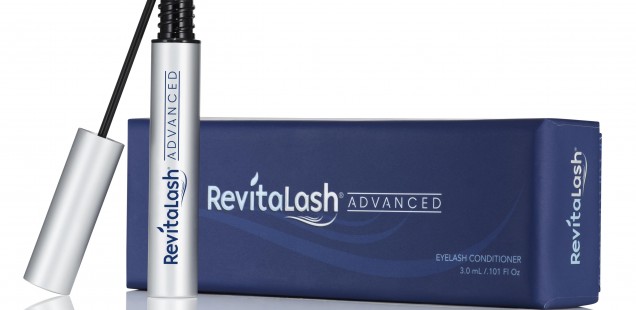 The first effects of Revitalash treatment are noticeable after four or six weeks of application. Basically, one can observe slight extension and strengthening of eyelashes. Till conducting the last application, eyelashes get lengthened marginally, what is more, their condition is also improved, the level of moisturization increases and in general, eyelashes turn into being more flexible and healthy. Unfortunately, the outcomes of Revitalash treatment do not last long because the effects achieved tend to vanish after approximately two months since the treatment discontinuation.
At the first several applications of Revitalash, one can experience slight irritations.
Stinging and itchiness, and sometimes eyeball redness, can be suffered by people who has got delicate eyelid skin and sensitive eyes, are prone to allergy or tend to develop such a reaction to one of the ingredients comprising Revitalash composition. Willingness of starting the treatment should be consulted with a physician by pregnant or breastfeeding women as well as people who suffer from dermatological or eye diseases.
The applicator attached to Revitalash eyelash serum is in a form of a thin brush. With the aid of it, one has to draw a thin line right on eyelash base of upper and lower eyelashes. Although the product has got liquid consistency, it is fast to get absorbed and does not run down into eyes. As soon as the desired effects are achieved, it is suggested to apply Revitalash three of four times per week. The outcomes of the treatment hold as long as follicles are supplied with nourishing substances.
Revitalash Ingredients (INCI): Aqua, Glycerin, Biotin, Cellulose Gum, Phenoxyethanol, Chlorphenesin, Disodium Phospahte, Phosphoric Ac.,Dechloro Dihydroxy Difluoro Ethylcloprostenolamide (Ethyl Tafluprostamide), Butylene Glycol, Calendula Officinalis Extract, Panax Ginseng Extract, Serenoa Serrulata Extract, Camellia Sinensis Extract, Swertia Japonica Extract, Triticum Vulgare Germ Protein, Pentylene Glycol, Biotinoyl Tripeptide-1, Octapeptide-2.
Pluses:
Takes care of eyelashes
Pretty and practical package
Easy application
Extends eyelashes slightly
Minuses:
Outcomes disappear fast
Is not recommended for allergy sufferers
May irritate