RIMMEL LASH ACCELERATOR Eyelash serum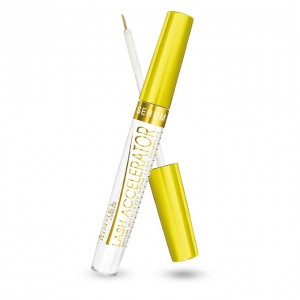 It is a very popular eyelash serum as it is the cheapest lash product that can be bought everywhere. I have used Rimmel Lash Accelerator Serum for 8 weeks but it did nothing to make my lashes longer or denser. I would not call it an eyelash serum but rather an eyelash conditioner. Lashes seem shiner and healthier but there is no extra volume or length.
Lash Accelerator Serum should cost no more than L10 and to be honest it is worth that price.
PROS
Lashes stronger
CONS
Cheapest eyelash serum on the market
Available in any drugstore
Efficient